Basics
name: Leia
age: 13 (by the way, do not start to look down on me because of my age.)
where do you live? New York. 45 minutes out of the city. I wish I lived there.

Music
tell us your favorite bands (no more than 20)
No order, really. Just listing them as I remember them haha.
1. The Blood Brothers
2. The Clash
3. Aqualung
4. Brendan Benson
5. The Libertines
6. The Killers
7. Garbage
8. The Smiths
9. Yeah Yeah Yeahs
10. Neon Blonde
11. Anna Oxygen
12. Gravy Train!!!
13. A Gun Called Tension
14. Elliott Smith
15. The Shins
16. The Hives
17. The Thrills
18. Eisley
19. Cursive
20. Ben Folds [Five]
what's your favorite song at the moment? I have a lot of favorite songs at the moment. I can't just choose one. But I'm seriously in love with the song "Memorie" by Eisley. The bridge of that song is so pretty.
what's your favorite album at the moment> Eh, I don't know.
do you own a cd player? Yeah but I don't really use it anymore. Yay for iPods.
do you own a tape player? That too. Yes.
do you own a record player? In the attic somewhere my parents do. I wish they'd take it out so I could play with it.
do you play any instruments yourself? I'm teaching myself guitar at the moment.

You
so how are you today? Good. I saw Charlie and the Chocolate Factory for the second time today. :D
what's your favorite fruit? Bananas or strawberries.
if your parents were to call your house while they were away, how would that go? Good, I guess? I may not be home? I wouldn't be throwing any wild parties haha.
where's the love at? MAH HARTTTTLOLZ.
tell us a little bit more about yourself. (no more than 3 sentences, buddy.) I'm better than most 13 year-olds. I'm smart, I guess, well, yeah, and I like to write a lot. I ALSO LIKE MOVIES AND MUSIC.
what movies do you like? Eternal Sunshine of the Spotless Mind, Sin City, I Heart Huckabees, Fight Club (the book too)
TV shows? HOUSE, Degrassi (hahaaha), Best Week Ever, Futurama, Family Guy
what about your favorite thing about the opposite sex? That they're boys?
if you were stranded on a desert island, what 5 things would you have to have with you? My iPod. My portable iPod charger. Double A batteries. Matches. And a pocket knife.
make us laugh, we like to laugh: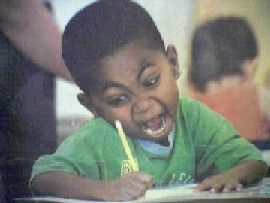 Pictures
as a tribute, post a picture of yourself with headphones on
;_; I don't have one but hold on:


MADDDPAINTSKILLZ
post three or more other pictures of yourself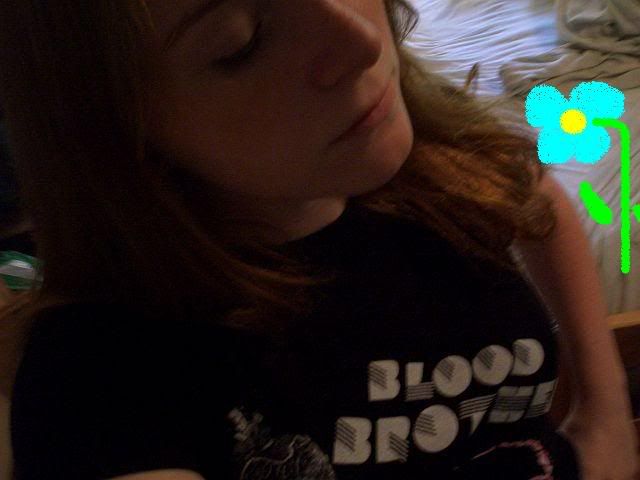 SOOO MYSPACE.
The any last words part got messed up.
So. Um:
LOLACCEPT0RZME.